Hoteles / Viajes y turismo
ENGLISH FOR SPECIFIC PURPOSES / Inglés para fines específicos
HOTEL / TRAVEL AND TOURISM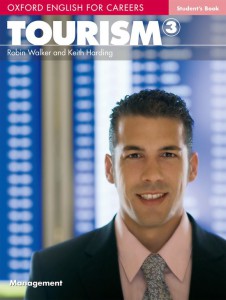 Ready to Order is for
OXFORD ENGLISH FOR CAREERS TOURISM 1, 2, 3 – (Oxford)
Oxford English for careers is a new, up-todate course where you learn what you need to know for a career in tourism.
• Learn the english you need to do the job
• Practise language in real work situations
• Learn specialist vocabulary on every page
TOURISM gives you the language, information, and skills you need to start your career
• It´s my job- real people talk about their work in tourism
• customer care- key interpersonal skills for customer relations
• Writing bank- practice in writing for tourism
• Facts, figures and quotations all about tourism.
Components: Student´s book / Teacher´s book / Audio CD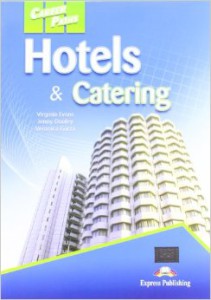 HOTELS & CATERING – Student's Book + Audio CD – (Express Publishing)
Virginia Evans, Jenny Dooley, Verónica Garza.
Career Paths English: Hotels and Catering is a new educational resource for hospitality professionals who want to improve their English communication skills in a work environment. Incorporating career-specific vocabulary and contexts, each unit offers step-by-step instruction that immerses students in the four key language components: reading, listening, speaking and writing. Career Paths English: Hotels and Catering addresses topics including hotel equipment, bookings, food and beverage services, security issues, and career options. The series is organized into three levels of difficulty and offers over 400 vocabulary terms and phrases. Every unit includes a test of reading comprehension, vocabulary, and listening skills, and leads students through written and oral production.
Components: St´s book + Audio Cd – Teacher´s book