Chicos
READERS / CUENTOS
PRIMARY READERS
EARLYREADS (Black cat)
The Earlyreads series is aimed at children from seven to twelve years of age and contains original stories and traditional favourites, as well as some cultural readers, graded over five levels. All the readers can be easily dramatised. The majority are accompanied by playscripts which can be downloaded free from our website.
PENGUIN YOUNG READERS (Penguin)
The books children love to read!
Language, content and appearance grow to suit students´ preferences and abilities.
Three sizes for every level help children start reading across the age range: big for 5 to 7 year –olds, medium for 7 to 9 and small for 9 to 11 year-olds.
Activities at the back of the reader and free ready-made resources for teachers help students consolidate language and improve their skills.

MACMILLAN CHILDREN`S READERS
A series of readers for children learning English, bringing together a variety of enjoyable fiction and non-fiction titles. Six colour coded levels designed for children aged 6-12 to stimulate their interests in reading and learning English
MACMILLAN ENGLISH EXPLORERS  (Macmillan)
A new reading scheme!
Macmillan English Explorers is an exciting new reading programme developed specifically for children learning English in kindergartens and primary schools. Written with second language learners in mind, these books expose children to real language and develop their reading and vocabulary skills.
Each reader contains one complete story, and some of the characters reappear at higher levels, providing a sense of continuity and familiarity to the children.
OXFORD STORYLAND READERS (Oxford)
7– 11 year-olds / Beginner to Intermediate
Imaginative graded stories (Levels 1-12), and factual writing (Levels 7-12) which relate to young learners' own experiences. New vocabulary included in the stories is glossed through colourful on-the-page illustrations that help maintain the natural flow of the story. Puzzles every four pages provide pre-, while-, and post-reading reinforcement of the content of each reader. Traditional comprehension-type questions at the end of each reader check learners' global and specific comprehension of the story.
 PRIMARY READERS – book + Audio Cd/ Cd Rom (M & M Publications)
Early Beginner to Elementary –
Primary Readers series is aimed at young learners of English. Charming short stories, consisting only of 300 words, are simply written using basic grammatical structures and limited vocabulary. Each page features glossy detailed illustrations and the text does not exceed 25 words per page. Simple activities and a picture glossary are also included. Each Reader is accompanied by a CD / CD-ROM featuring a fully dramatised version of the story. The Primary Readers series will make reading both pleasurable and educational.
STORYTIME READERS – Book + Multi Rom (Express Publishing)
Primary – 3 Stages
Children will love these beautifully illustrated readers which motivate young learners to explore English as a foreign language. These series enhance receptive skills by reading and listening, and gradually introduce the development of productive skills through the accompanying activities and the production of each story as a play (optional)
Each reader consists of: a full-colour reader with an activity section at the back and removable scripts and a audio CD.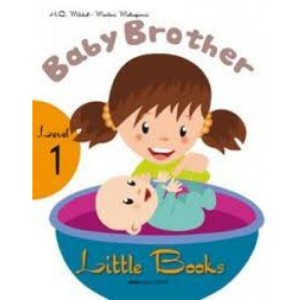 LITTLE BOOKS   (M & M)
A new series of books ideal for little kids!
Key Features:
Designed for very young learners (3-7 years of age); Three levels available; Stories that feature high-frequency words; full-colour illustrations; Rhyme/Song at the end of each reader; An activity page to practise the main vocabulary.
 OXFORD READ AND IMAGINE – (Oxford)
Oxford Read and Imagine provides great stories to read and enjoy, with language support, activities and projects. Young learners of English can follow Rosie, Ben and Grandpa on their exciting adventures, while they improve their English. Five levels available. Free downloadable audio for Starter and Beginner levels.
 FAMILY AND FRIENDS READERS (Oxford) 
Levels 1, 2, 3, 4, 5, 6. 
Family and Friends readers have been carefully graded to match the syllabus of the Family and Friends series and provide extra reading practice. They can either be used in the classroom or to support learning at home.
Illustrated glossary items on each page help children to understand the text, while integrated comprehension questions and puzzles provide a way of checking their understanding and help develop their broader literacy skills. There are four titles at each level consisting of a mixture of classic and modern titles.
READERS JAMBOREE – (Pearson)
Jamboree is an exciting new resource to introduce the English language to young children. It nurtures and extends their developing awareness of stories as well as of language learning, and includes songs, rhymes, puppets and many play-based activities. It has been specifically developed to encourage a love of stories and reading in young children, and to begin to introduce the English language in an accessible and enjoyable way

"WINNIE THE WITCH" SERIES – (Oxford)
"WINNIE THE WITCH" SERIES- -IT INCLUDES VOCABULARY, TOPICS, AND STRUCTURES FOUND IN THE FIRST LEVELS OF ANY PRIMARY ENGLISH COURSE -A WRITE-IN ACTIVITY BOOK WITH SIMPLE ACTIVITIES, SONGS, AND CHANTS BASED ON THE STORY -A PICTURE DICTIONARY WITH KEY VOCABULARY FROM THE STORY.
PENGUIN KIDS: Levels 1 – 2 – 3 – 4 – 5 – 6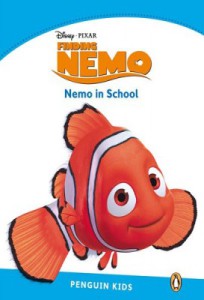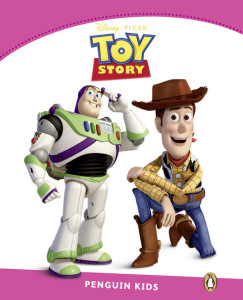 Twenty three graded readers written "to level" and "to age".
MP3 audio is available online and may be used by you or by non-English speaking parents to help struggling readers imitate characters and improve fluency.
 PENGUIN KIDS CLIL:
Levels 1 – 2 – 3 – 4 – 5 – 6  "NEW"
Carefully graded to be accessible to learners of any level, something new to engage learners and introduce them to the joys of reading.Your Primary Pupils' favourite graded readers offer you a complete Penguin Kids Reading Guide, a rigorous system of grammar, vocabulary, and structures to help you find the right topic and level for every class.

PENGUIN KIDS CLASSIC: Levels 1 – 2 – 3 – 4 – 5 – 6  "NEW"
Enjoy Roald Dahl's sensational, silly and scary stories sit alongside Shaun the Sheep, Wallace & Gromit, Thumbelina, Pollyanna, the Wizard of Oz, Sherlock Holmes and more classic children's tales with Penguin Kids.
HELBLING YOUNG READERS (HELBLING LANGUAGES) 
5 Levels
Helbling Young Readers is an exciting new series of story-driven graded readers for Primary Schools in 5 levels. Beautifully illustrated graded picture books across five levels that introduce young learners to the joy of reading in English fostering a life-long love for language.
Each story is carefully graded and language is presented both as lexical groups and language functions, using high-frequency words in order to promote fluency from an early age.
All books use an open type font which has been specially devised to make reading easier for children with reading difficulties such as dyslexia.